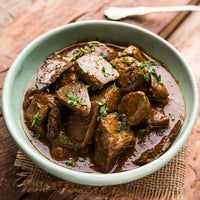 Tillman's Meat Goat Cubes are perfectly suited for making an array of International and Country recipes. Goat cubes are world famous, and ranked as the "greatest of all time". It is enjoyed by many and millions worldwide.
Used in an array of international dishes, goat is making its way to top exotic menus and kitchens as a versatile side dish item or main course. Cut and cubed by the masters at Tillman's Meats, our Goat is flash frozen to lock in flavor and juices.
We've searched and sourced the best Goat and have it available to you, at your doorstep!